Find the connections details - on your iPhone or iPad
If you own an iPhone or iPad, you find your device's local IP address this way (the port is always 8625):
Search and tap on the 'Settings' app. Then tap on "Wi-Fi":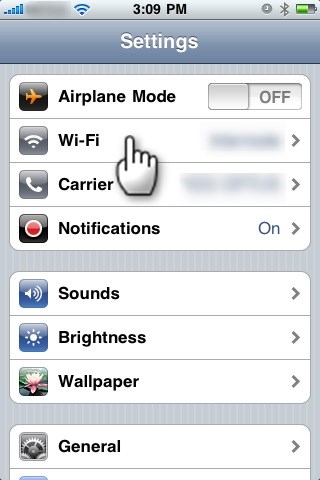 You get a list of all available Wi-Fi networks. The one you are currently connected to is marked with a check. Tap on the blue arrow on the right: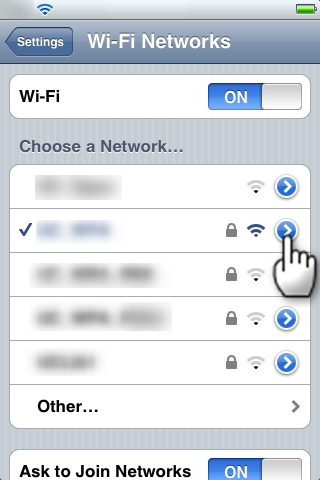 Then you can see the IP address: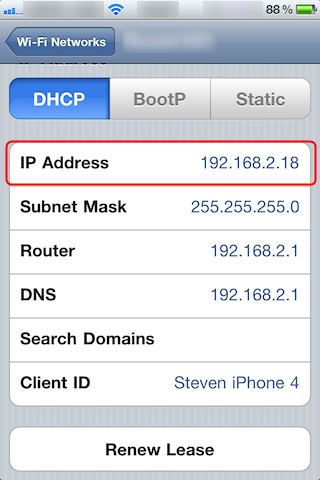 Find the connections details - on your Android device
For binary Leaf for Android you simply tap on the Option Menu button. It is either located in the lower left, or as a hardware button. The appearing menu shows the connections details with the local IP address and port: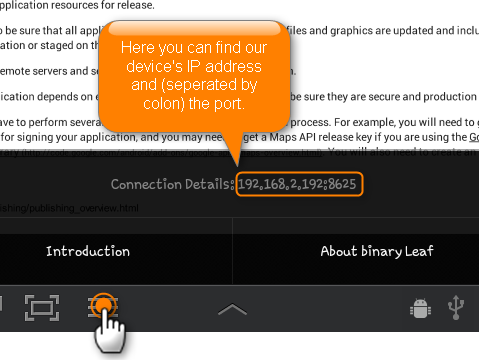 Open the binary Leaf settings
Now open the binary Leaf settings that brings up a window named 'Manage Your Leaf Devices'.
On the lower left you can choose the device selection mode:

Pick the last entry 'No Leaf device found? - Enter connection details manually':

Now you are able to set up the connection details for your device manually. Please use the local IP address and port you have looked up (see above). Also give your device a name and set the type. For example: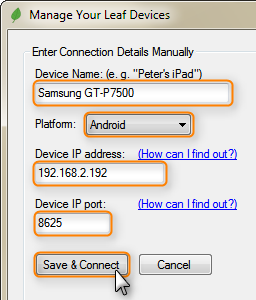 Then press the 'Save & Connect' button to check if your device is reachable over the Wi-Fi network.
If everything is OK, you see something like this: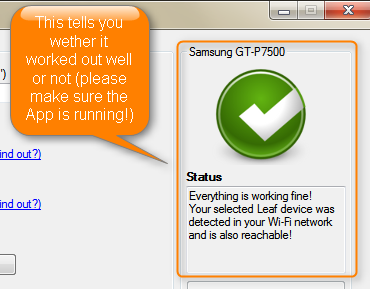 If not, please ensure you did not made a typo in your manual configuration, and check the IP address of your device again. Also check if your App is currently running on your device.
Last option is to
drop us a note
with a detailed problem description. We will try to help you. Thanks!